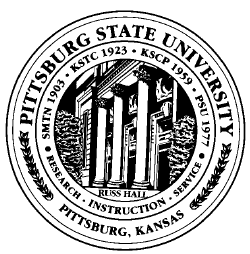 THE HERITAGE SOCIETY
Pittsburg State University Foundation, Inc
BACKGROUND
The Board of Trustees established the Heritage Society to recognize those individuals who have included Pittsburg University Foundation in their estate plans. The Heritage Society shall include donors who make an estate gift or other form of planned gift to provide for the University. The Heritage Society exemplifies the importance of will provisions and other planned gifts for the Foundation and expresses our grateful appreciation to individuals who make a planned gift in support of our mission. Levels of Society membership will include:
Silver.........up to $99,999
Gold............$100,000 to $499,999
Platinum.........$500,000 and above
QUALIFICATIONS FOR ACCEPTANCE INTO THE HERITAGE SOCIETY
If a donor executes a planned gift for the Foundation, the donor will be eligible for membership in the Heritage Society. The Heritage Society exists to honor and recognize those persons who make a planned or estate gift for the Foundation. Membership is obtained upon completion of the Heritage Society membership form notifying the Foundation of the contribution, bequest or other planned gift.
RECOGNITION
Members of the Heritage Society will be invited to the annual dinner of the President's Society and other special events. Membership can be confidential, if desired.